10 Awesome Marriage Quotes from Tim Keller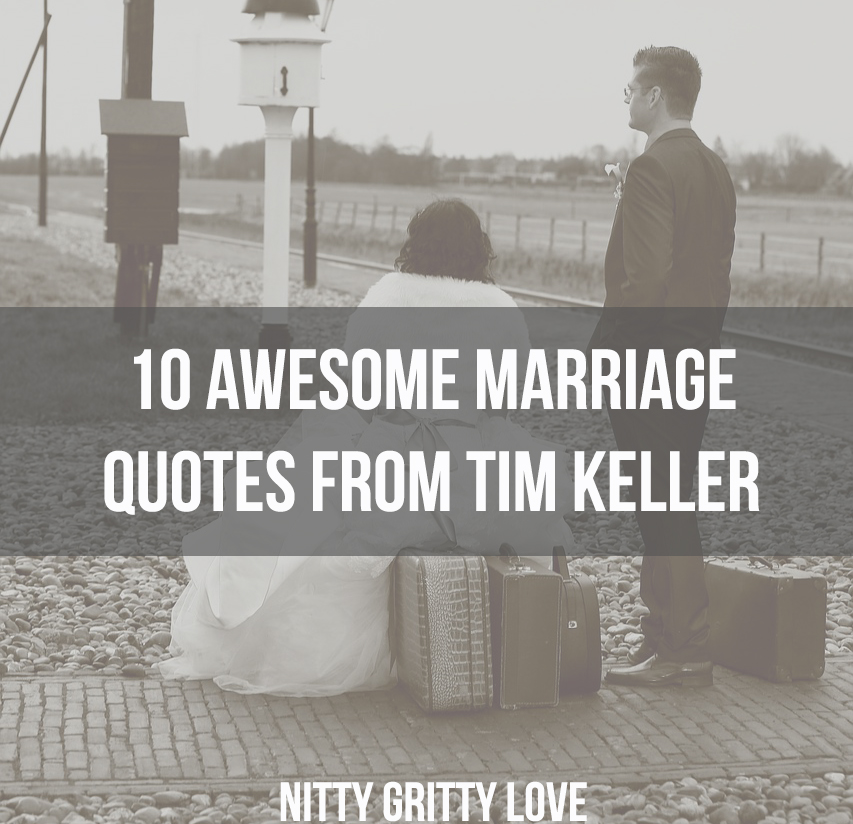 Before Kyle and I got married, we read through The Meaning of Marriage by Tim Keller. I read, reread, highlighted, and tried to store things in the back of my mind as best I could. But now that we're nearly three years in, I'm reading it again, and it hits home even more than before.
There are so many encouraging one-liners that I've been wanting to share; here are my top ten favorites:
1. "Friendship is a deep oneness that develops when two people, speaking the truth in love to one another, journey together to the same horizon." (Click to tweet)
2. "Love without truth is sentimentality; it supports and affirms us but keeps us in denial about our flaws. Truth without love is harshness; it gives us information but in such a way that we cannot really hear it. God's saving love in Christ, however, is marked by both radical truthfulness about who we are and yet also radical, unconditional commitment to us."
3. "The gospel is this: We are more sinful and flawed in ourselves than we ever dared believe, yet at the very same time we are more loved and accepted in Jesus Christ than we ever dared hope." (Click to tweet)
4. "Only with time do we really learn who the other person is and come to love the person for him- or herself and not just for the feelings and experiences they give us."
5. "Real love, the Bible says, instinctively desires permanence." (Click to tweet)
6. "While your character flaws may have created mild problems for other people, they will create major problems for your spouse and your marriage."
7. "[Spiritual friendship] is eagerly helping one another know, serve, love, and resemble God in deeper and deeper ways." (Click to tweet)
8. "Our culture says that feelings of love are the basis for actions of love. And of course that can be true. But it is truer to say that actions of love can lead consistently to feelings of love."
9. "A common vision can unite people of very different temperaments." (Click to tweet)
10. "Marriage has the power to set the course of your life as a whole. If your marriage is strong, even if all the circumstances in your life around you are filled with trouble and weakness, it won't matter. You will be able to move out into the world in strength."
If you've never read The Meaning of Marriage, I highly recommend it. It paints a beautiful picture of the gospel as it relates to marriage.