A Simple Way to Bless Someone this Christmas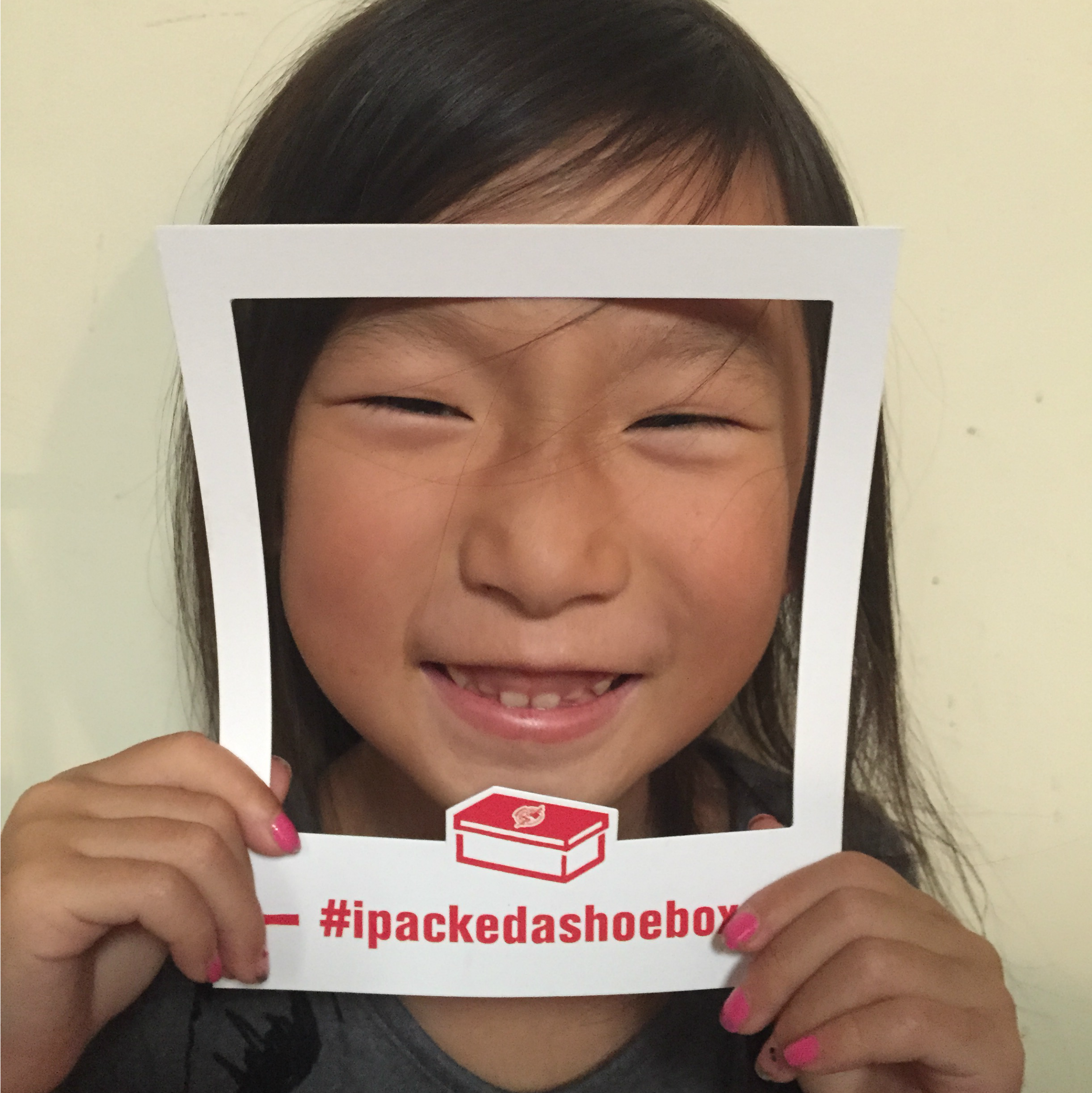 Operation Christmas Child has been a part of our family for many years—our kids grew up packing shoeboxes and it was always a memorable event. By adding small toys, gifts, and hygiene products, we are able to offer God's love to these kids in such a tangible way.
It's especially fun to host a party and pack dozens of boxes at one time together. Include your youth group, bible study group, neighbors and family members in this project.
Since it had been such a blessing for us to serve these children, we'd love to invite you to join in this year! Operation Christmas Child National Showbox Collection is November 16-23, 2015. During this week, you can drop off your filled shoe boxes at local drop off sites throughout the U.S. and Puerto Rico. Here are steps you can follow to help you participate in this amazing event:
1. Start with an empty shoebox. You can even use a small plastic or cardboard box.
2. Choose the age and gender of the child that will receive the box.
3. Fill the box with gifts. This can include toys, hygiene items, clothing, deflated soccer balls with pumps, stuffed animals, school supplies, and much more. You can even include a personal note to the child from your family.
4. Pray for the child who will receive your box. Pray he or she will be blessed by this gift, and pray they will come to know Jesus as their Lord and Savior.
5. Follow your box. This will allow you to receive an email with the destination of your shoebox. An online donation of $7.00 covers the cost to deliver your shoebox around the the world and allows you to track the progress.
6. Send it off! Place a rubber band around your box and drop your box off at the appropriate spot in the third week of November.
Since 1993, Samaritan's Purse has collected and delivered more than 124 million boxes! For some children, it's the first gift they have ever received. It takes more than 500,000 volunteers worldwide to make this wonderful project happen.
So join us in packing shoe boxes for Operation Christmas Child! Such a simple act of kindness can have longterm effects. Join the thousands of others who will be sending these boxes to kids all over the world. Share a photo of you with your box and include the hashtag #ipackedashoebox.
I'm so glad we have been a part of this organization. Our family has been blessed by participating, and it is a fun way to put a smile of a child's face. It requires little effort on our part, but makes a child's day.
If you have any questions, spend some time on their website to find out more.