Click Here if You're a Failure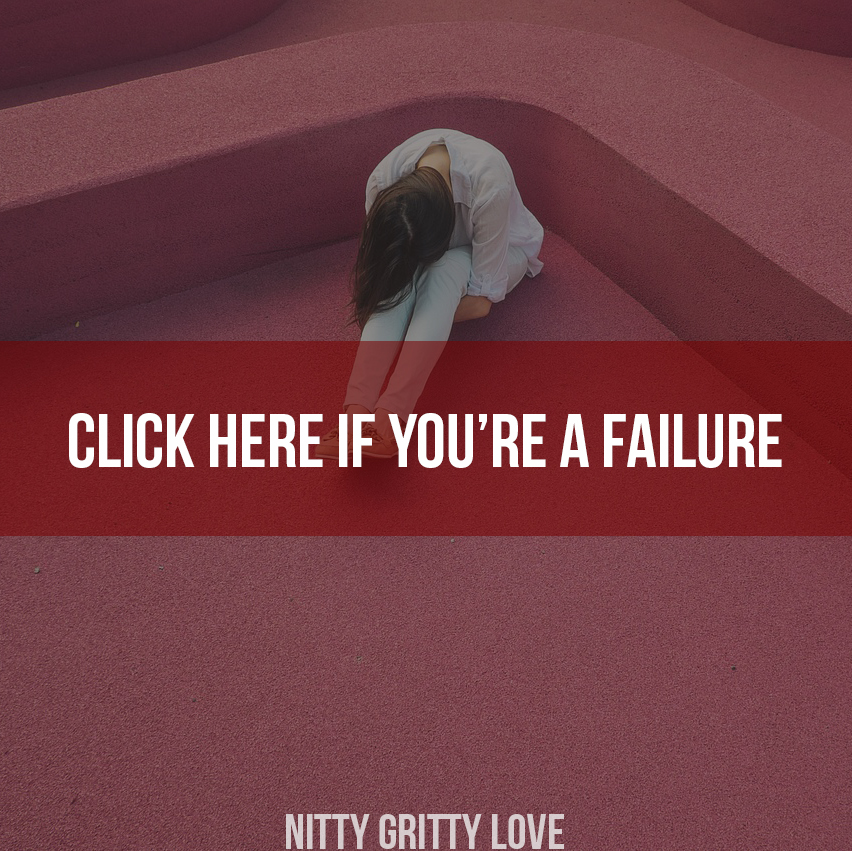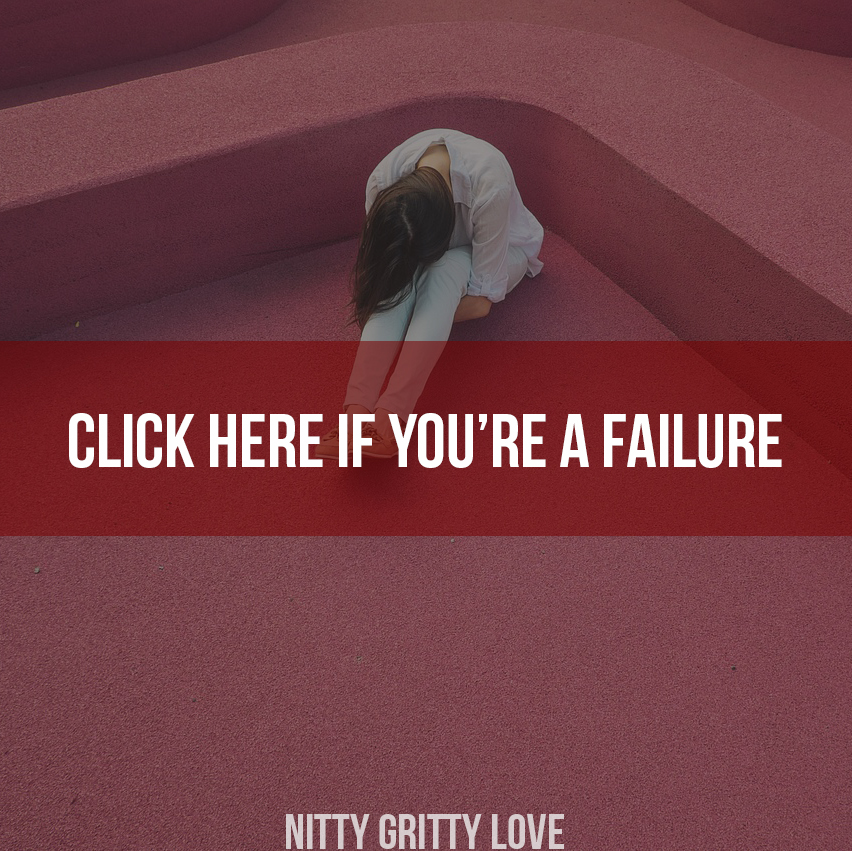 This post is only for failures. It's only for those who have crashed and burned so badly, you think you might never recover. It's for those who have feared their actions are too terrible and too dark to deserve forgiveness and redemption.
Have you ever had those silent talks with God? The ones where you promise Him you will be good, do more, shape up, and fix yourself? If you have ever tried to prove your worth to your Creator or to your loved ones, then you are sitting in the exact spot you need to be in. Because I want you to hear this.
Jesus paid it all, so you don't have to.
I am telling you this, but I am really telling me this. I find myself scrambling to b e an acceptable Christian.
Moral, modest, Godly, giving, compassionate. Great wife, caring Mom. Whatever.
One would think I am striving to be perfect or something. But how awful would that be, since there is only One that is perfect, flawless, and Good? Who do I think I am, using all of my abilities, talents, and words and sacrifices in order to be enough?  Nothing I do is ever enough to bring me into fellowship with God. My entrance into this world was laced in sin and depravity. I was created in God's image, and my birth was ordained, but I was instant need of reconciliation. Right out of the gate I was in need of a Savior. I couldn't facilitate that on my own.
But God had a plan to save me from myself.
From the beginning of time, He knew I would need to be rescued. I started out this life as a cute little baby with big brown eyes, but I was capable of acting like a scoundrel, and nobody had to teach me this. I was naturally bent towards sin. If left to my own devices, I would choose self preservation every time.
Who taught me this? Nobody. It is called sinful nature. And it's a real pain. It's only the fact that I have an outside Source that my inside can be dealt with. I felt drawn to God at a young age, and I knew I needed Him. I knew He would have to carry me because I couldn't do it. I asked Him to be my Lord, and boy has He. Through it all, He has never left me.
He is forever patient and His mercies are never ending. 
I don't know how He does it, but He never lets go of his children. He is long suffering. He is a loving Father. We need that, don't we? How may times have you felt let down and rejected? The bible says nothing can separate you from the love of God. Nothing.
N O T H I N G.
"No, in all these things we are more than conquerors through him who loved us. For I am sure that neither death nor life, nor angels nor rulers, nor things present nor things to come, nor powers, nor height nor depth, nor anything else in all creation, will be able to separate us from the love of God in Christ Jesus our Lord." —Romans 8:37
God did, what our weak flesh could not do! By sending His Son to take the wrath of sin for us, we are made alive. There is now nothing that can condemn you if you are His, in Christ. You have been set free from sin and death. This is amazing. And it's a truth that you need to think deeply about. God has made a way for you. He has provided a place for you to bring your shame, failures, and misery. You aren't left to work it out. You aren't expected to make up for mistakes.
"But if Christ is in you, although the body is dead because of sin, the Spirit is life because of righteousness. f the Spirit of him who raised Jesus from the dead dwells in you, he who raised Christ Jesus from the dead will also give life to your mortal bodies through his Spirit who dwells in you." —Romans 8:10-11
I forget this daily! I freak out, and shut down, and cry my head off, and go numb, and do all the things we do as humans. I spin my wheels and try to show that I am worthy. I get tired out, anxious, and want to quit because I am doing it all in my own pathetic strength. My wimpy little efforts don't go very far, but God's strength is inexhaustible. When I look at my husband and say, "I can't do this," it's truth. I can't.
You can't. But He can. 
So this is your little reminder of who you are in Christ. I want to tell you to take a deep breath, and reflect on the fact that you are loved beyond your wildest imagination. This world is downright chaotic, and it's easy to lose sight of how safe and precious, and redeemed, we really are.