Crunchy Wife Wednesday: Homemade Deodorant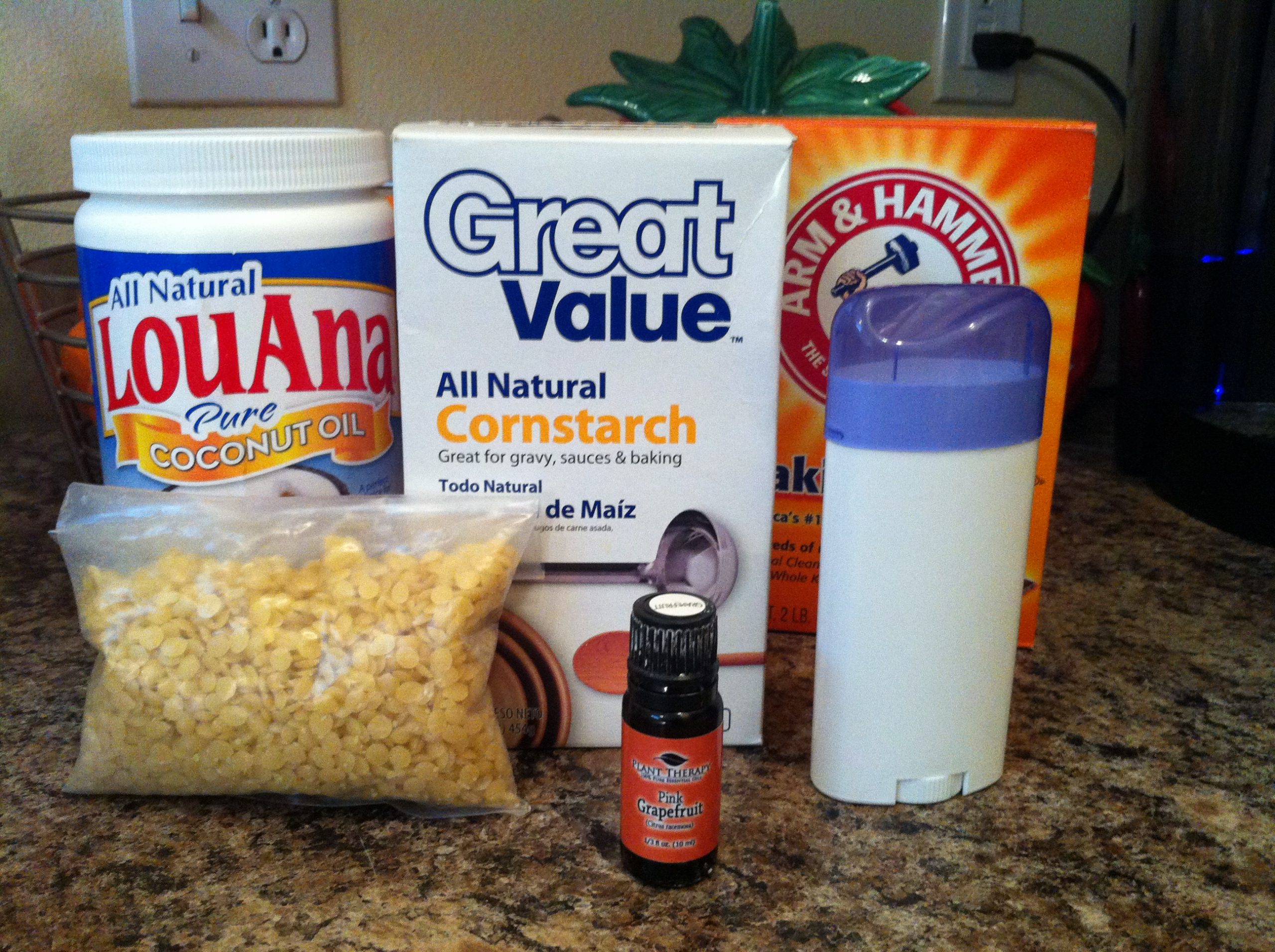 Over the past few months, I've seen several recipes for homemade deodorant. I've tried a few, and found that most of them smell weird or aren't very effective. I decided to take my favorite aspects of a few different recipes, and make one that worked for me—and it worked! This deodorant works just as effectively (both as deodorantand antiperspirant) and smells amazing! I've even convinced Kyle to start using it.
Ingredients:
1 cup coconut oil
3 1/2 Tablespoons beeswax pellets (these are very inexpensive and can be purchased on Amazon)
1 cup baking soda
1 cup cornstarch
30 drops of grapefruit essential oil
4 empty deodorant containers
Directions:
Add coconut oil and beeswax pellets to a small saucepan. Slowly melt over very low heat.
Once melted, remove from heat and add baking soda and cornstarch. Mix with a spoon until creamy.
Add grapefruit essential oil and pour into containers. Let stand to cool and solidify.