Get 13 Beth Moore Books for Free!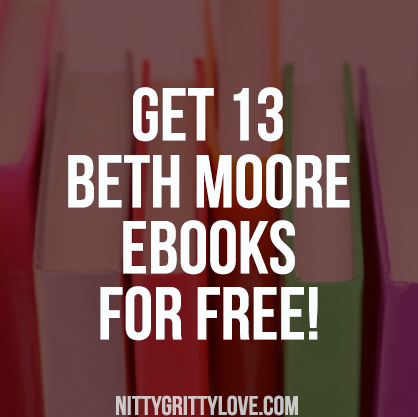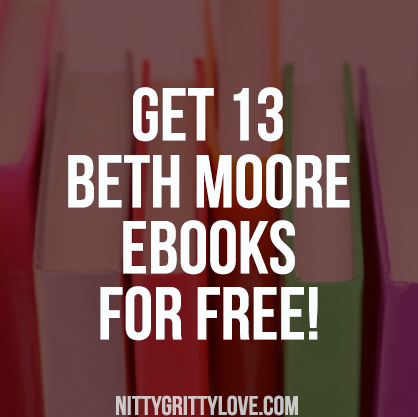 When I think of some of the most influential Christian authors, Beth Moore is definitely at the top of the list. In fact, the first Bible study I ever did was by Beth Moore. Her devotionals and Bible studies have made a huge impact on my own walk with God, and they're great for women in any walk with God.
That's why we're so excited to share this deal with all of you—right now you can get 13 of Beth Moore's books for free!
You'll just need to download the free Vyrso app to start digging into these wonderful books. If you've never heard of Vyrso, be sure to check it out. Yes, it's part of the company I work for (Logos Bible Software), so you might think I'm a little biased, but I really believe it's the best way to read Christian ebooks. Plus, what do you have to lose? These are free books!
Here are all of the books you can get for free through January 10:
1. A Heart Like His
2. Believing God
3. Praying God's Word Day by Day
4. Believing God Day by Day: Growing Your Faith All Year Long
5. Praying God's Word: Breaking Free From Spiritual Strongholds
6. Further Still
7. When Godly People Do Ungodly Things: Finding Authentic Restoration in the Age of Seduction
8. Breaking Free Day by Day: A Year of Walking in Liberty
9. Breaking Free: Discover the Victory of Total Surrender
10. Feathers from My Nest
11. Things Pondered
12. To Live Is Christ
13. Jesus, the One and Only
* * *
Then be sure to like our Facebook page and sign up for our email list to get weekly marriage articles and hear about more giveaways and freebies like this!