Marriage Swag Giveaway + Our Top 10 Posts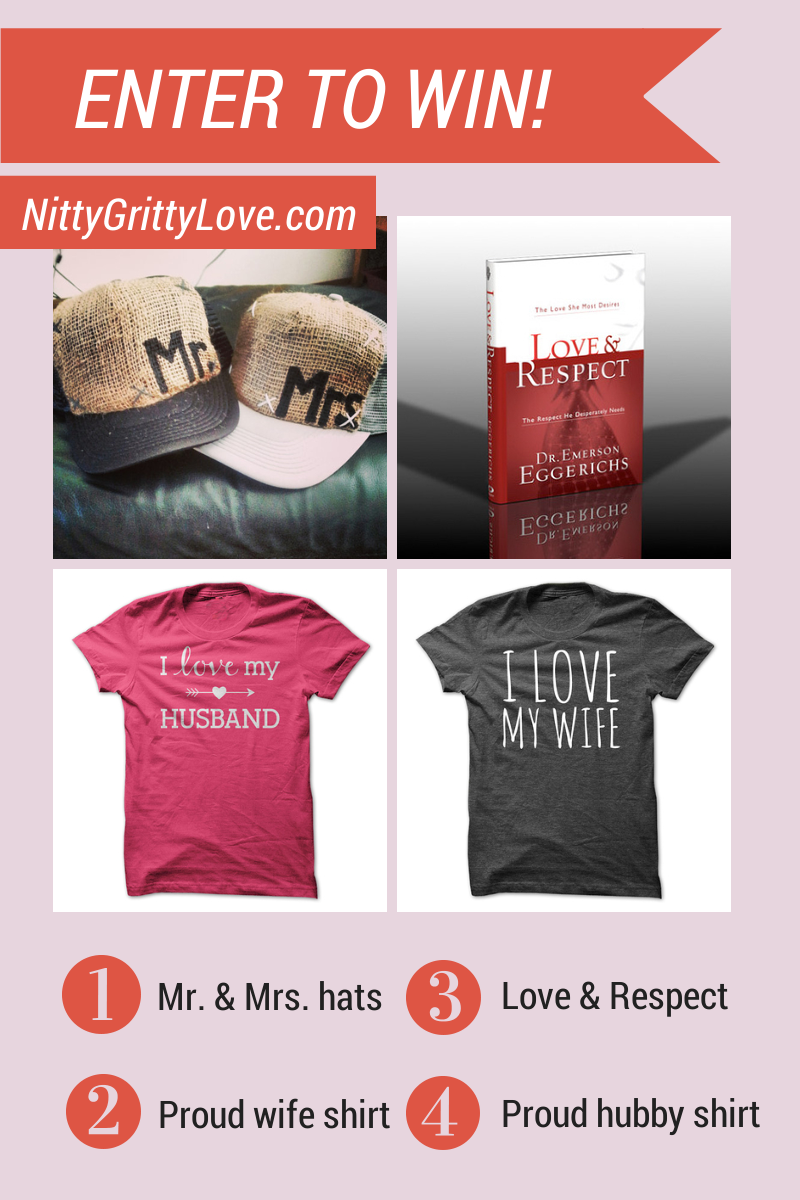 This week we celebrate the one year anniversary of Nitty Gritty Love! Over the past year we've published 154 blog posts—here are our ten most popular posts:
1. 3 Reasons to Stop Asking Couples When They'll Have Babies
2. 10 Powerful Marriage Quotes
3. 5 Ways to Build Up Your Husband
4. A Letter to Husbands
5. 6 Reasons Not to Give Up On Your Marriage
6. Loser Wife Moments
7. 3 Truths to Help You Stay Married
8. 3 Things Wives Can Learn From Cinderella
9. 5 Scriptures Every Wife Should Memorize
10. A Prayer for Your Husband When He's Stressed
In honor of our first year of blogging, we're hosting a marriage swag giveaway! We're picking up some of our favorite marriage gear from around the web and giving it all to one lucky couple. The winner will win a set of Mr. and Mrs. hats, an "I love my Husband" shirt, an "I love my wife" shirt, and a copy of Love & Respect.
Enter below! (If you're on a mobile device, click here.)