Rick Astley Will Let You Down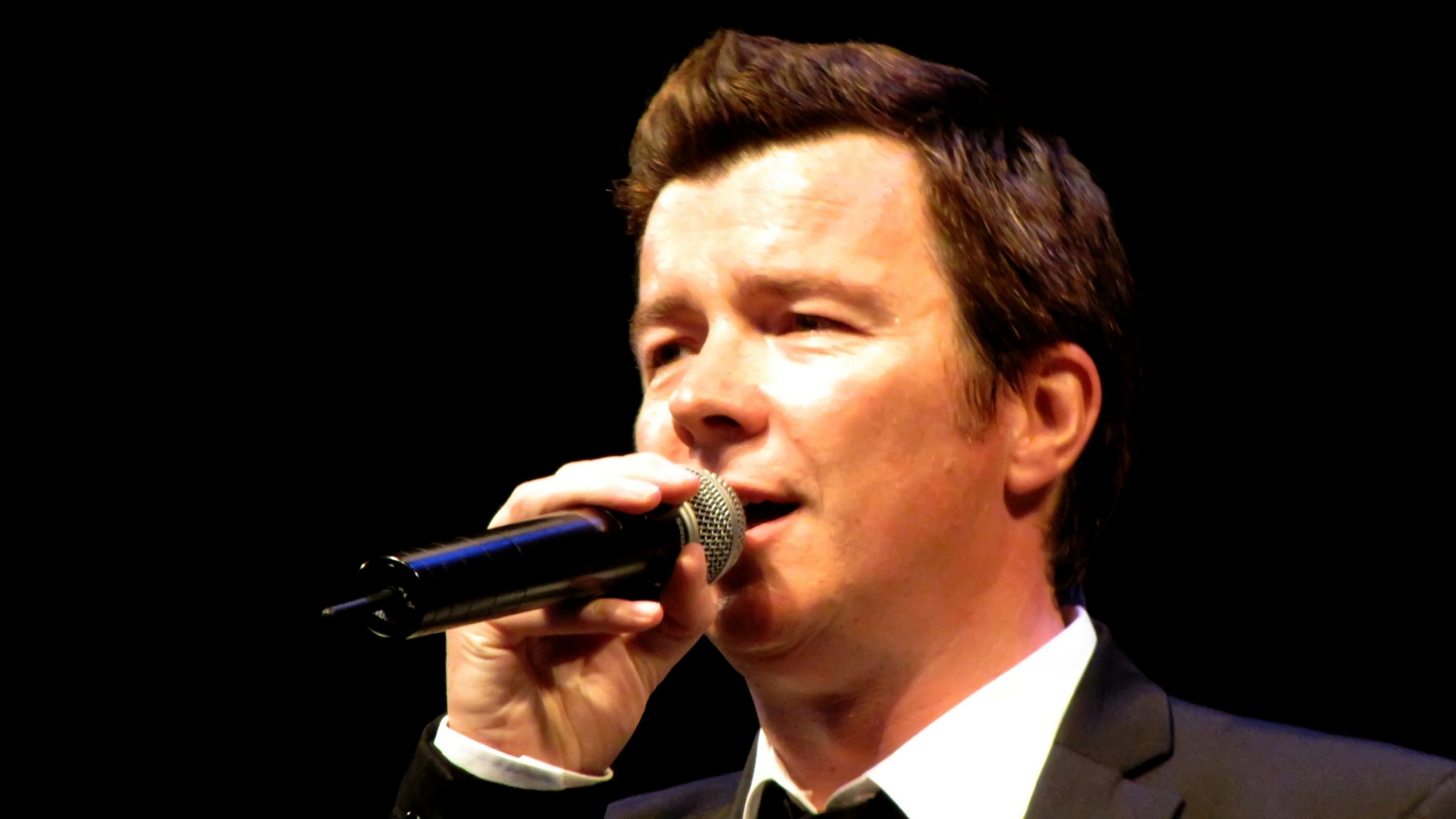 I'm not usually this cheesy, I promise. However, my coworkers and I were jamming out to some Rick Astley yesterday (yes, we're that awesome) when one of them said "Wow…he makes a lot of promises." I began to think of how he could possibly keep these promises; and I realized he couldn't. Even if he is Rick Astley. There is a certain someone who comes to mind when I think of these promises…
6 ways God won't let you down:
1. Never gonna give you up
"Many are the woes of the wicked, but the Lord's unfailing love surrounds the man who trusts in him." —Psalm 32:10
He loves us with whole-hearted commitment. He chose us from the beginning of time. No matter how many times we fail him and sin against him, he still loves us and extends his amazing grace to us. Even when we have days where we feel like complete failures as wives, he gives us another chance. He's constantly working on our hearts, and shaping us into who he planned us to be.
2. Never gonna let you down
"And hope will never let us down. God has poured his love into our hearts. He did it through the Holy Spirit, whom he has given to us. At just the right time Christ died for ungodly people. He died for us when we had no power of our own. It is unusual for anyone to die for a godly person. Maybe someone would be willing to die for a good person. But here is how God has shown his love for us. While we were still sinners, Christ died for us." —Romans 5:5-8
Because of the hope we have in God, we will never be let down. Life is hard. Marriage is difficult. Having faith that everything will work out is even more difficult! Even when we have distant weeks with our husbands, we always have hope in God. He takes such terrible trials, and turns them around for the good of his plan. I look back on the past few years and see his work in every phase Kyle and I have been through. It's so comforting to know that no matter what happens, he remains so faithful.
3. Never gonna run around and desert you
"Even though I walk through the valley of the shadow of death, I will fear no evil, for you are with me; your rod and your staff, they comfort me." —Psalm 23:4
Yes, we face tremendous trials in this life. Even the day-to-day struggles we endure seem like too much to handle sometimes. A harsh argument with my husband, a messy house, piles of homework, and a rough day at work can lead me to feeling as though there's no possible way I can make it through the week. But he always carries me through. And it's amazing to look back and see the struggles he has walked me through, and worked for the good!
4. Never gonna make you cry
"You keep track of all my sorrows. You have collected all my tears in your bottle. You have recorded each one in your book." —Psalm 56:8
I don't know about you, but I usually cry in solitude. The tears dry up and no one ever knows. It seems as if they may as well have never been cried. Tears can feel so lonely—silent and forgotten. However, David even tells us that God writes down every reason that a tear comes from our eyes. May it be comforting to know that God cares about every single tear you've cried—no matter what the reason. He loves you that much!
5. Never gonna say goodbye
"For this God is our God for ever and ever; he will be our guide even to the end." —Psalm 48:14
Yes life is difficult sometimes, but compared to eternity, it's nothing. People come and go, life phases come and go, but he remains for eternity. Even though sometimes it may feel as though we're alone and deserted, it's never true. Even when we're not sure how we'll make it through the week (much less month or year), he will be our guide to the end of this life—right into the next.
6. Never gonna tell a lie and hurt you
"Blessed is the man who perseveres under trial, because when he has stood the test, he will receive the crown of life that God has promised to those who love him." —James 1:12
God's promises are never failing, plain and simple. They will never let us down or disappoint us. He has chosen us. He has promised that he will never leave us. He guaranteed that he will remain faithful and never let us down. And best of all—he has promised us eternal life. When the going gets rough, when trials seem unbeatable, and when our failures seem unforgiveable, these promises remain.
So there you have it, a comparison you probably never imagined would be made. I bet you'll never think of this song the same.