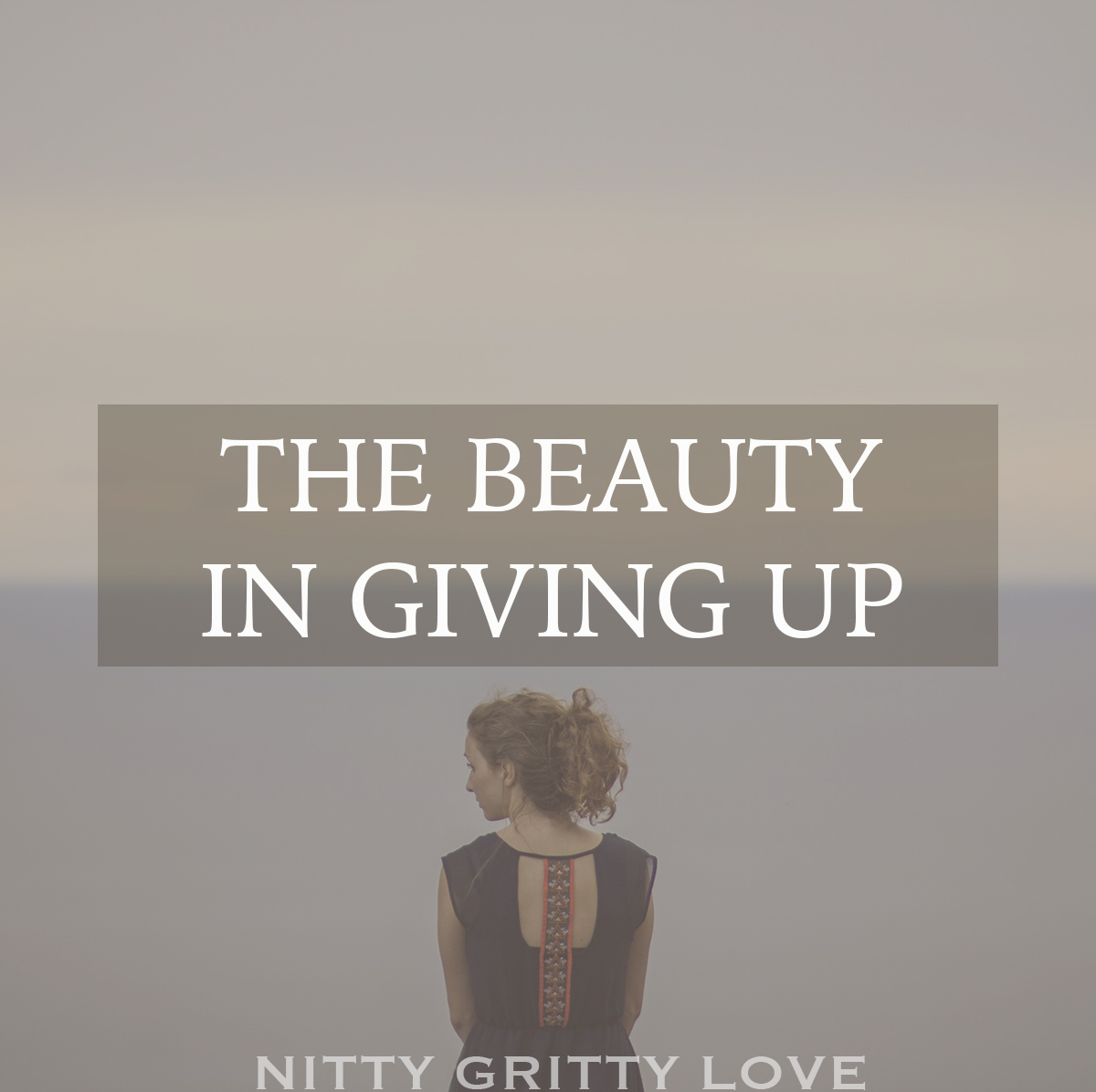 When I was engaged and newly married, I heard the classic "just wait . . ." statements a lot.
"Just wait until you see what it's really like to be married."
"Just wait until the honeymoon stage ends."
"Just wait until you have kids."
"Just wait until you get sick of each other."
It was easy to let the "what ifs" fill my mind. With lots and lots (and LOTS) of years ahead of us, there were (and still are) inevitably a lot of hard things ahead.
But if someone had told me our first year and a half of marriage would consist of intense mood swings, migraines, exhaustion, and a brain-tumor diagnosis, I would have been freaking out instead of enjoying our gorgeous honeymoon and first few months as a married couple. Because worrying about things down the road prevents us from enjoying the blessings of today.

I look back on sleepless nights and know that they're just plain pointless. I've began to accept and find joy in knowing that life "is what it is." It sounds so mundane, but it's really quite beautiful.
Giving up on the right things
Recently the one and only Ingrid Michaelson taught me a little lesson about this.
I've been a longtime Ingrid Michaelson fan. My friend, Elizabeth, and I went to see her in concert last year and it was a.m.a.z.i.n.g. I know every word to every one of her songs, but a couple of days ago I really listened to the lyrics of Giving Up:
What if we stop having a ball?
What if the paint chips from the wall?
What if there's always cups in the sink?
What if I'm not what you think I am?

What if I fall further than you?
What if you dream of somebody new?
What if I never let you win, chase you with a rolling pin?
Well, what if I do?

I am giving up on making passes and
I am giving up on half empty glasses and
I am giving up on greener grasses
I am giving up

What if our baby comes home after nine?
What it your eyes close before mine?
What if you lose yourself sometimes?
Then I'll be the one to find you
Safe in my heart

I am giving up on making passes and
I am giving up on half empty glasses and
I am giving up on greener grasses
I am giving up

I am giving up
I am giving up
I am giving up on greener grasses
I am giving up for you
I am giving up for you
I am giving up
Yes, an infinite amount of difficult things could happen. We change, we fail, and we simply have to lean on each other for strength. The route to a lasting marriage is long and unknown. It feels so risky, yet so safe. Amazing and exciting, yet terrifying. What if I end up driving him crazy? What about all the things life will throw at us? And after all that, how could I possibly deal with losing him?
Life keeps on moving, for better or for worse
Life doesn't stop when you get married. It keeps hurling things at you full speed. But at some point you just have to give up. Because there's no reason to spend now worrying and later regretting.
"Trust in the Lord with all your heart, and do not lean on your own understanding. In all your ways acknowledge him, and he will make straight your paths." –Proverbs 3:5-6
I love that this song is about giving up the right things. The worrying, the "what ifs," the unknowns. Sometimes we get so caught up in fighting for our marriages that we forget to rest. We forget to have fun, give it a break, and give up on the little, pointless things.
If you find yourself stressed out from worrying and exhausted from trying to plan out every little piece of  your life, it might be time to give up. It's time to let the future be the future. Know that God's got it under control, and choose to enjoy and work through the season you're in.
Your life and marriage is what it is, and will be what it will be. And maybe you'll never find the perfect balance between striving and resting, but either way there is grace. Grace for when you try too hard. Grace for when you fail. Grace for everywhere in between.
So no matter where you're at today, find joy in it. And when the "what ifs" come, find joy in those too.