When the Struggle Is Real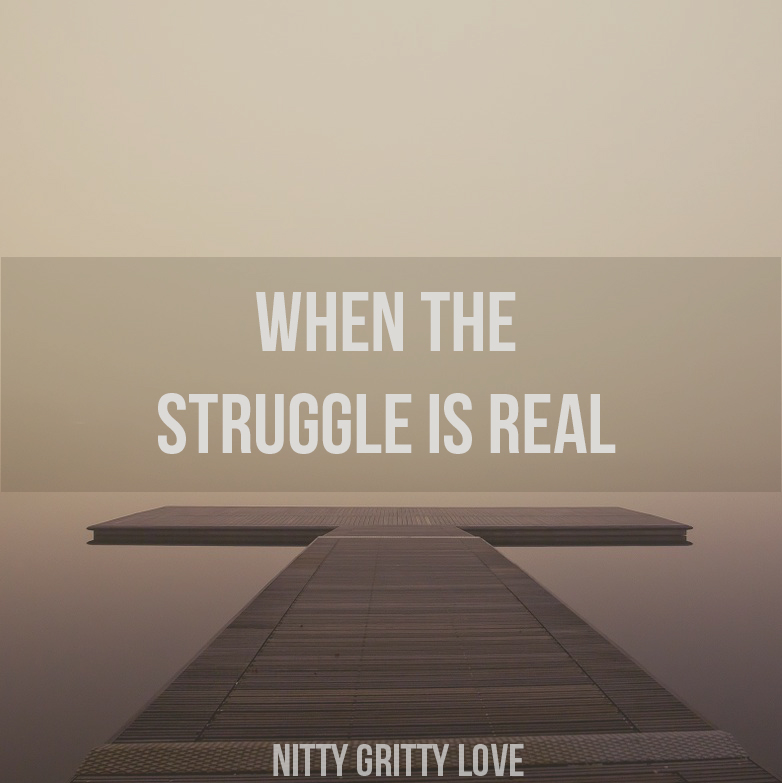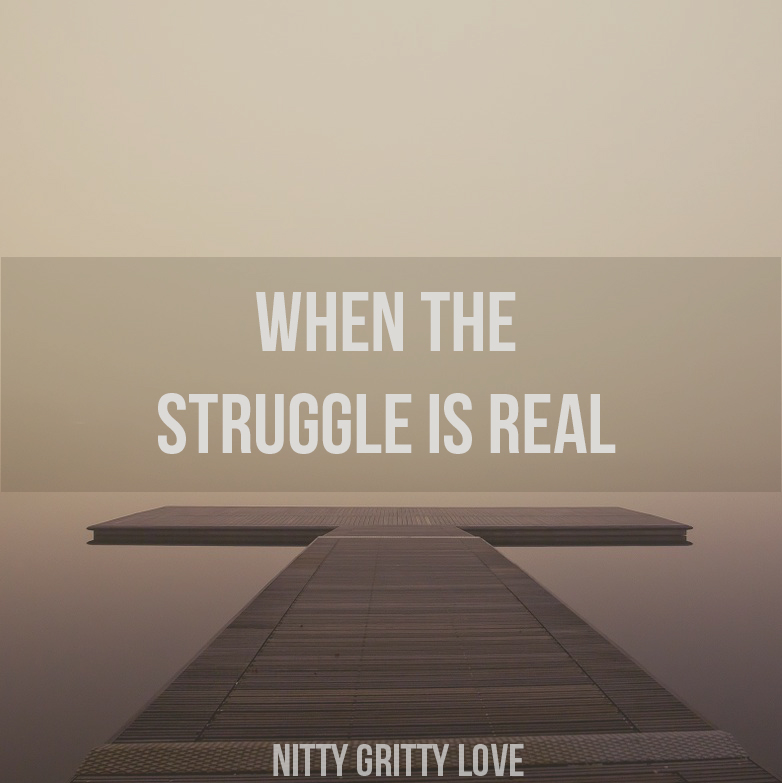 I don't know about you, but when I am feeling freaked out, I usually spend time reading Psalms. It does two things for me. It reminds me of my human frailty, and it reminds me of God's great strength.
David makes me feel better.
If God called him His friend, then I might be okay. David was a king, yet he still felt afraid. David was hand picked by God to lead his people, but he failed miserably. Thank you, David for showing us your humanity.
David was brave, but he also feared for his life. David loved others, but with a flawed sort of love that often hurt not only himself, but those around him. I think the thing that speaks most to me is his humility. When he failed, he ran straight to God.  In Psalm 18;16, David says that God drew him out of the deep waters. He wasn't in danger or drowning in real water, but he had been running for his life from Saul, and must have felt like he was going to die.
I am great at trying to be my own rescuer.
But my human strength only goes so far, and then I find myself feeling like David might have felt as I looked to the heavens and yell, "Help!" David uses different language than I use, because I don't have literal battles, and literal swords flying past my head.
But I have my own version of battle, and I still need God's strength. I am sure I get just as afraid as he did. David didn't really mince words when he cried out to God for help. What a good example for us. Instead of trying to "handle it all," we can calm down and lean in and find refuge from the storm.
In our culture we need God to lift us up in the middle of chaos, raising kids, holding our marriages together, paying bills, and being kind to family members who are mean to us. I don't need him to help me leap over a literal wall, but I do need him to help me leap over the things that threaten to hold me back.
My hands don't need training for war, unless that war is mothering my children well in this culture. Or clinging to marriage despite all that is thrown at us. Our war looks different that King David's looked, but it's just as scary and real.
Psalm 18; 28-36
For it is you who light my lamp;
the Lord my God lightens my darkness.
For by you I can run against a troop,
and by my God I can leap over a wall.
This God—his way is perfect;
the word of the Lord proves true;
he is a shield for all those who take refuge in him.
For who is God, but the Lord?
And who is a rock, except our God?—
the God who equipped me with strength
and made my way blameless.
He made my feet like the feet of a deer
and set me secure on the heights.
He trains my hands for war,
so that my arms can bend a bow of bronze.
You have given me the shield of your salvation,
and your right hand supported me,
and your gentleness made me great.
You gave a wide place for my steps under me,
and my feet did not slip.
I just don't have it in me to be the best I can be. He is my only hope. I need Him every day, every hour.